Maaninkijoki 3 (MJ3) Project
The Maaninkijoki 3 (MJ3) Project comprises a 30km2 Exploration Licence Application and is subject to an earn-in agreement under which Nordic Nickel has the right to acquire up to 75% of the project in two stages. MJ3 is prospective for both intrusive-hosted and komatiite-hosted magmatic nickel sulphide mineralisation.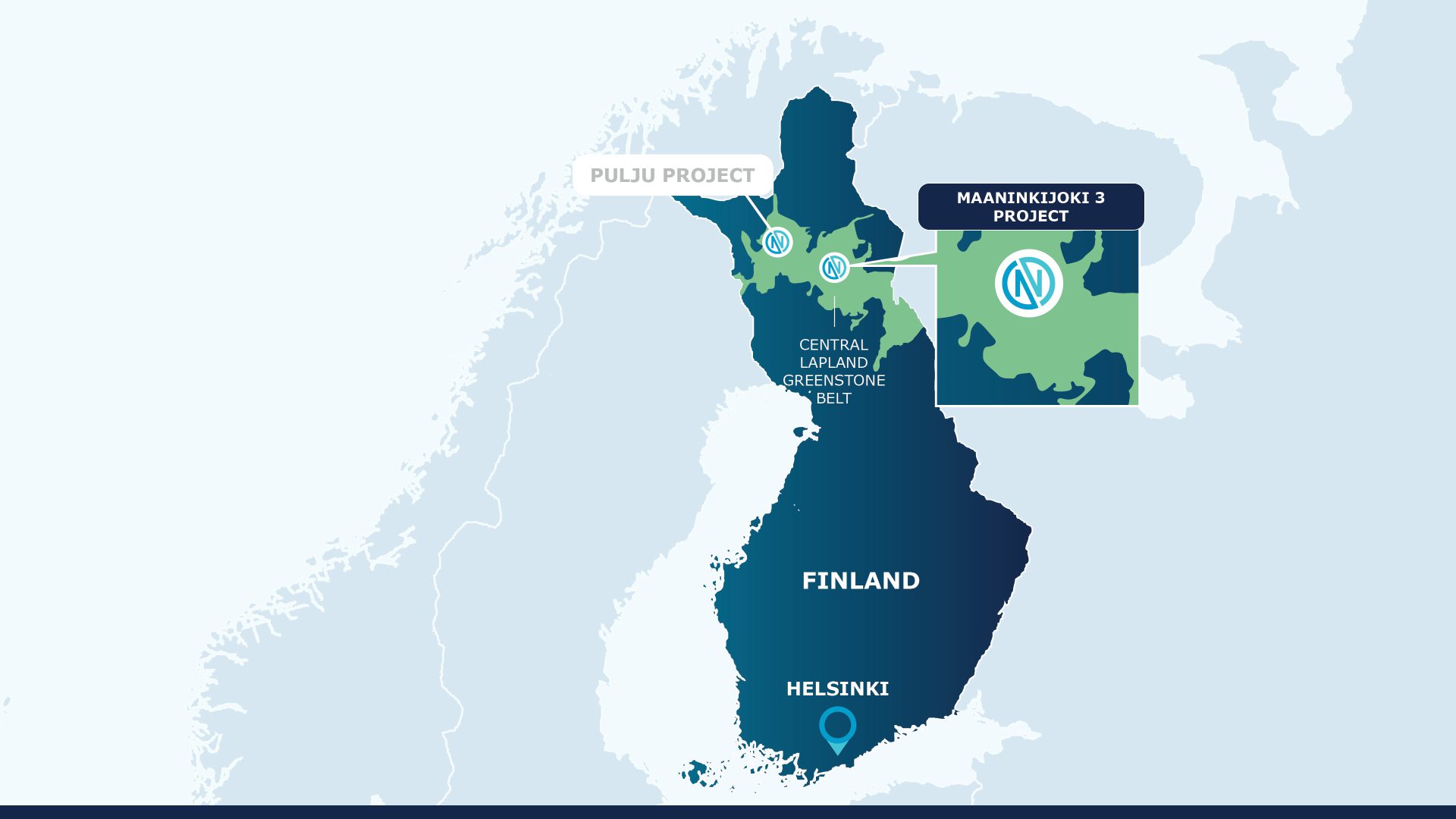 MJ3 is located in close proximity to Anglo American's 44Mt Sakatti Ni-Cu-PGE deposit, with similar ultramafic lithologies indicating potential for similar buried intrusive systems.
MJ3 contained the highest copper and nickel anomalies in the region based on recent base-of-till geochemical sampling by Anglo American.
The region has confirmed mineralised potential, with significant mining, development and exploration activity including:
Ni-Cu-Co-PGE mining operations at Kevitsa (Boliden)
Ni-Cu-Co-PGE development at Sakatti (Anglo American)
Major exploration programs planned or underway at the neighbouring MJ1, MJ2 and MJ6 projects.
Nordic Nickel plans to undertake detailed geophysical exploration programs at MJ3 in 2022 to define initial drill targets.